Low Profile MVS Wastegate Relocation Elbow
Low Profile MVS Wastegate Relocation Elbow 100% 304 Stainless
NEED HELP? CALL A PRODUCT EXPERT NOW AT 602-437-2101
Low Profile MVS Wastegate Relocation Elbow 100% 304 Stainless
Low Profile MVS Wastegate Relocation Elbow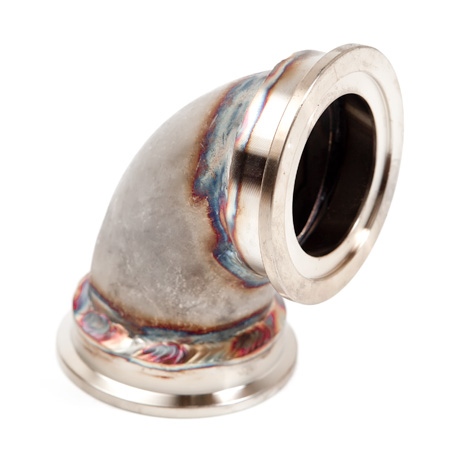 The low profile MVS 38mm wastegate elbow helps space constrained applications.   made from 100% 304 stainless and flanged for Tial V-Banded 38mm (MVS) wastegate. Allows for flexible relocation of the MVS wastegate. Built from heavy duty stainless flanges and thick-wall stainless cast pipe. Nice TIG welded construction. *For inlet side of wastegate (manifold to wastegate) and NOT for the outlet side of the wastegate.
For SHOP OWNERs
& KIT BUILDERs
Full-Race Motorsports is the most
trusted name in turbocharging.
Wholesale Inquiries