Turbosmart 2015-2019 Ford Mustang EcoBoost BOV CEL Defender Plug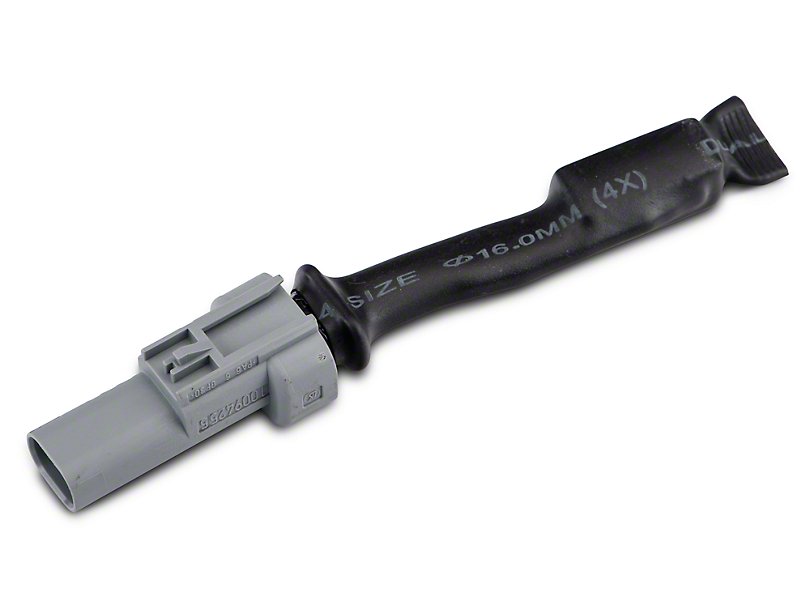 Replacement resistor plug to prevent check engine light when the OEM electronic BOV is disconnected on Ford Mustang 2.3 EcoBoost and Fiesta ST 1.6 EcoBoost
BOV / BPV Resistor
Prevents Check Engine Light
Plug and Play Installation
For Custom or Kompact Shortie BOV Kits
Fits 2015-2019 EcoBoost Mustangs
Goodbye CEL. It's no secret that a check engine light on the dashboard will get on anyones nerves, car lover or not. Modding your S550 EcoBoost should be fun, not riddled with setbacks in an effort to get upgrades installed without an annoying CEL flashing. If you're fabricating a custom BOV for your 2.3L, you'll need this CEL Defender Plug crafted by Turbosmart for a smooth transition. Disconnecting your stock BPV will trigger the dash light, as it's electronically designed to let the factory sensor know the turbo is functioning properly. Using this resistor plug, the CEL will be eliminated when switching to a BOV assembly.
Direct Replacement. If you're currently running an aftermarket Turbosmart Kompact Blow Off Valve Kit, this Defender Plug will be an exact replica as the one found in your kit. If the original fails, simply unplug the defective unit and replace using this new connection. If you're building your own custom BOV system for your EcoBoost, this resistor can be plugged right into the factory bypass valve (BPV) sensor connection with the same results. A simple install leaving no pesky check engine light on your dash.
Application. This Turbosmart BOV CEL Defender Plug is designed to be a direct plug and play replacement on 2015-2019 EcoBoost Mustangs equipped with a Turbosmart Kompact Shortie BOV Kit. Also perfect for those EcoBoost owners building your own custom BOV system.