Mitsubishi Evo X 4B11T ProStock Turbo Manifold
Mitsubishi Evo X 4B11T ProStock Turbo Manifold
This product is in stock and ready to ship!
Mitsubishi Evo X 4B11T ProStock Turbo Manifold
Mitsubishi Evo X 4B11T ProStock Turbo Manifold
Full-Race's legendary ProStock EVO turbo manifold, designed specifically for Mitsubishi's uniquely high flowing 4B11T engine. This high quality robotic-TIG welded stainless steel turbo manifold is a direct bolt-on replacement for the restrictive OEM cast turbo manifold. Designed to work with any stock or stock-frame upgrade turbocharger. We recommend the MHI TF06-18K for most bolt on setups, it is phenomenal – and completely stock appearing. FP Red, FP Black, etc will work too. If you are looking to maximize power output for a stock-based turbo setup this Full-Race Mitsubishi Evo X 4b11T Prostock Manifold is for you.
Applications:
LHD and RHD EVO X 4B11T(All Models)
EVO X Prostock Turbo Manifold features:
Precision Fabricated from thick wall stainless steel
Robotically TIG welded construction
CNC/Ported head flange
Sealing surfaces machined flat ensuring a leak free seal
ProStock design allows use of all factory or aftermarket components (02 housing, down pipe, oil & coolant plumbing, charge pipes, etc.)
Full-Race Prostock Collector vs. STOCK Collector
Full-Race Prostock Manifold vs. STOCK Manifold
Testimonial:
"There was one option to recommend, the Full-Race ProStock tubular manifold. While super sexy curvy, it isn't too tall to practically use the stock manifold heat shield. We have seen mixed results with the polished Chinese manifolds. With the Full-Race super thick SS tube walls and consistent robotic welds, we didn't have to worry about an expensive failure haunting us later on. The install was not too bad. Only one bolt is a little tight to get to. There is better access than on other tubular manifolds. It is still an all day job and you run the risk of snapping stuck bolts. Mark's CBRD BBX turbo had recently been installed so it went OK. Lots of penetrating oil always helps. All buttoned up and onto the dyno.
Right away we could see the motor flowing more air up top. With the boost left the same, power was up by 30 whp for one thousand RPMs. Boost is limited below 4500rpm to help keep the torque within our limits for a stock bottom end. - RRE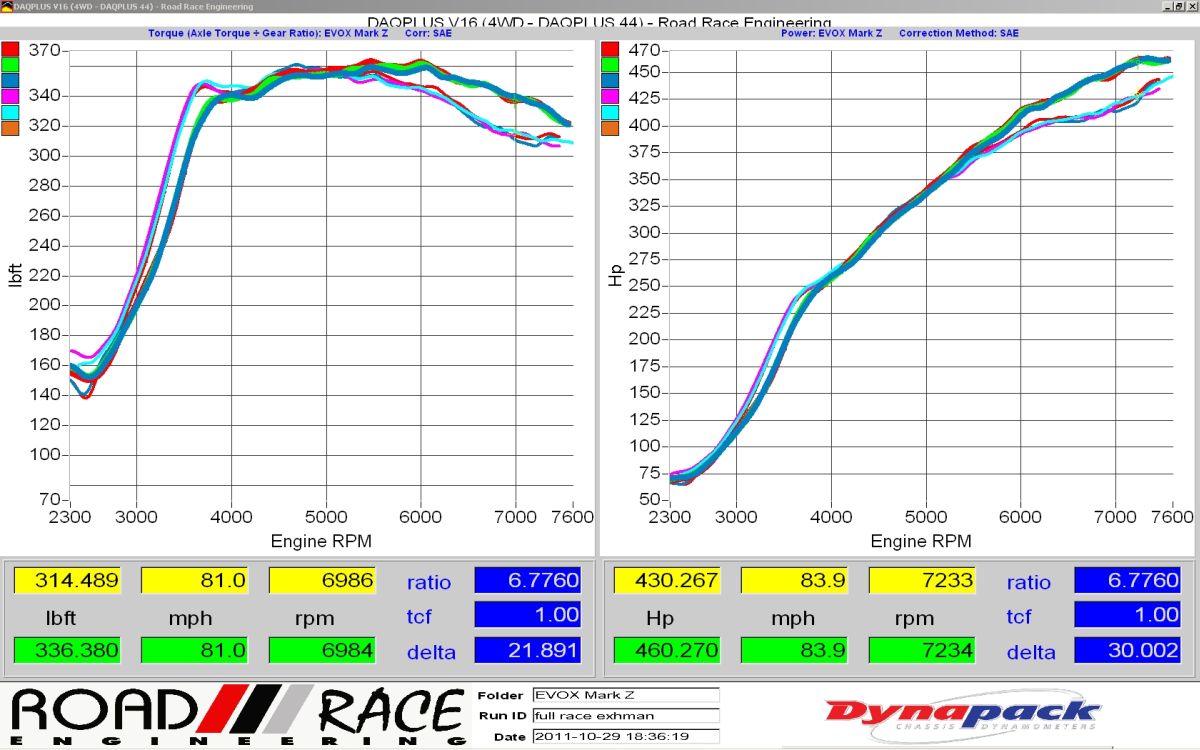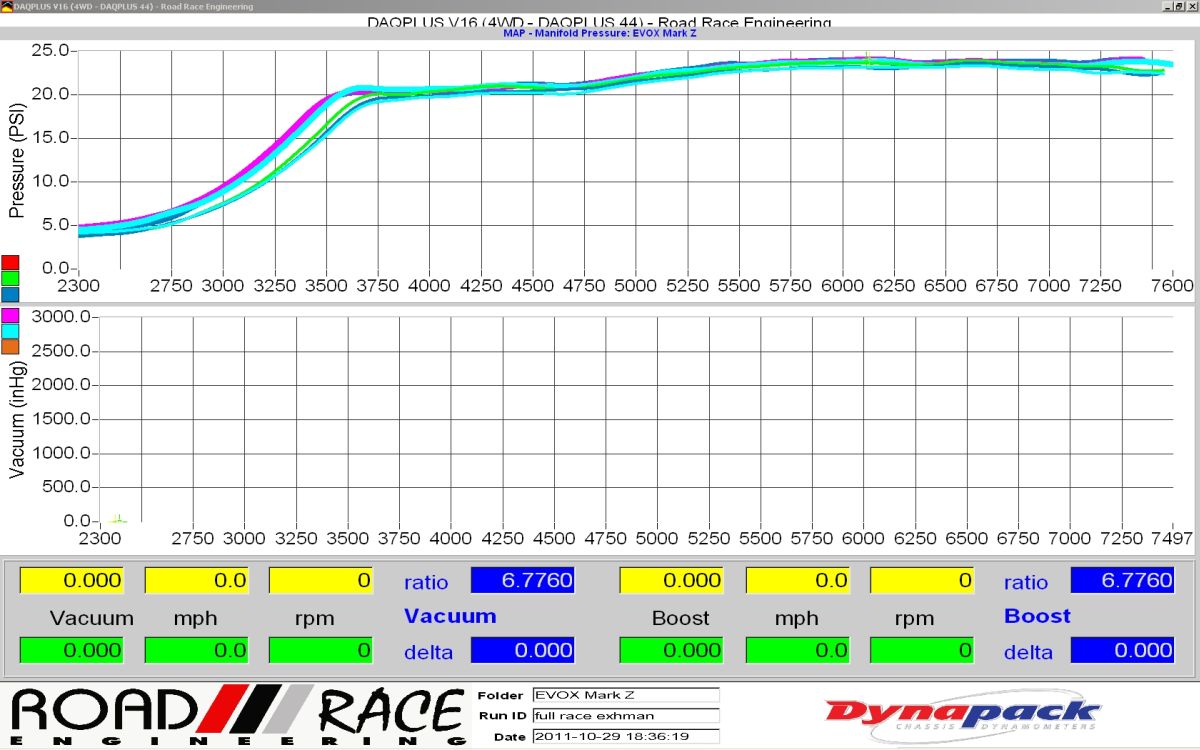 For SHOP OWNERs
& KIT BUILDERs
Full-Race Motorsports is the most
trusted name in turbocharging.
Wholesale Inquiries