Garrett Intercooler Upgrade 2015+ Mustang 2.3L Ecoboost (50 State CARB Legal)
CARB Approved Garrett 2015+ Mustang 2.3L Ecoboost Intercooler Upgrade
NEED HELP? CALL A PRODUCT EXPERT NOW AT 602-437-2101
CARB Approved Garrett 2015+ Mustang 2.3L Ecoboost Intercooler Upgrade
Garrett Intercooler Upgrade 2015+ Mustang 2.3L Ecoboost (50 State CARB Legal)
The Garrett Mustang EcoBoost intercooler is CARB Legal in 50 states and directly fits the 2015-2022 2.3L Ecoboost Mustang in the stock location, supporting up to 600 horsepower. A plug and play install, this intercooler installs in two hours using basic hand tools and can reuse the factory hoses, clamps, and bolts. The aluminum core is 60% larger than stock and features advanced offset fin design with vacuum brazed bar-and-plate construction resulting in superior thermal and fatigue performance.
CFD optimized cast aluminum end tanks reduces recirculation and maximizes flow. The complete assembly results in up to a 30% reduction in pressure drop and up to a 40 degree reduction in charge air temperature.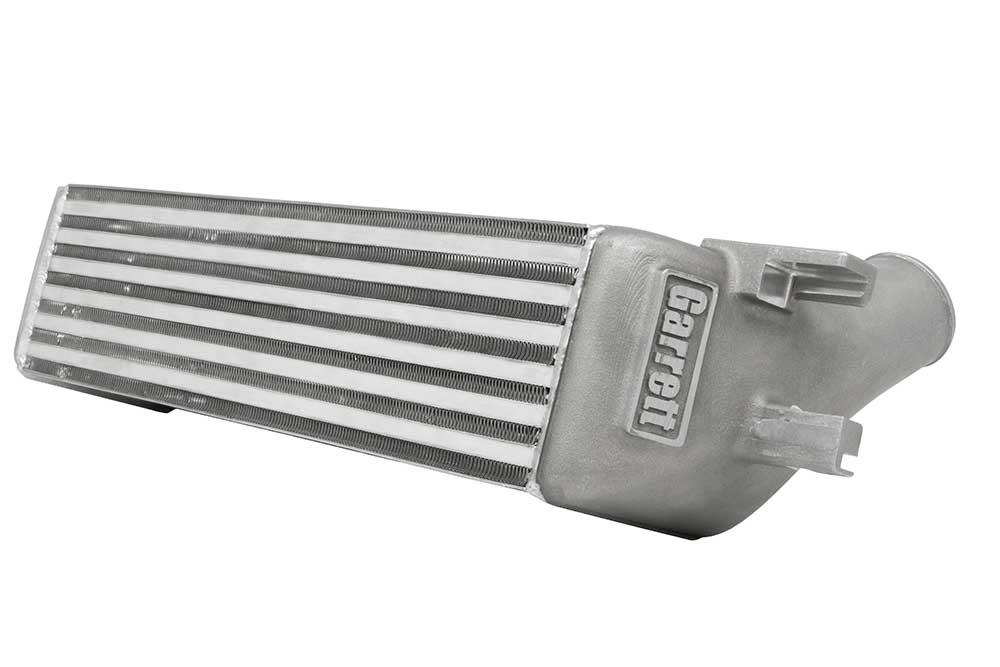 Granted by the California Air Resource Board (C.A.R.B), executive order #D-794 allows the 857564-6001 Garrett intercooler upgrade to be used on specific emission controlled vehicles.
For SHOP OWNERs
& KIT BUILDERs
Full-Race Motorsports is the most
trusted name in turbocharging.
Wholesale Inquiries