Focus ST Garrett G-Series Stock Location G25 Turbo Kit
Focus ST Garrett G-Series Stock Location G25 Turbo Kit
NEED HELP? CALL A PRODUCT EXPERT NOW AT 602-437-2101
Focus ST Garrett G-Series Stock Location G25 Turbo Kit
Focus ST Garrett G-Series Stock Location G25 Turbo Kit
The Garrett G-Series G25 turbo kits for the Ford Focus ST and Fusion 2.0L Ecoboost are 100% bolt on, stock location externally wastegated upgrade turbo solution.
Ultra High Flow G-Series Compressor Wheel
Evolutionary aero G-Series Turbine Wheel made from high heat resistance Mar-M Alloy, 1050 Celsius Rating
Includes -4AN oil feed fitting and -6AN coolant/water fittings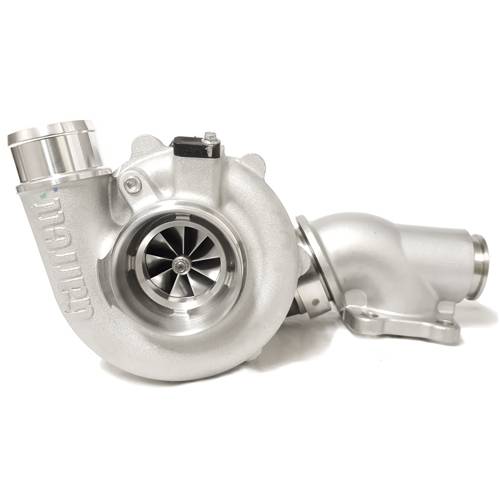 Product Features:
Stock Location, Direct Bolt-on
Externally Wastegated
Built-in external wastegate port (Tial MVS) for future expansion. Capoff provided
V-band flanged turbo adapter (NOW Stainless Steel)
Any stock turbo flanged downpipe will fit
Any stock placement intake pipe will fit. Adapter elbow provided.
Any stock placement charge pipe will fit
New steel braided oil feed and coolant lines provided
Fits stock oil drain tube
MVS wastegate and dumptube sold separately
Product Specifications:
Compressor Wheel Inducer: 54mm
Compressor Wheel Exducer: 67mm
Compressor Wheel Trim: 65
Compressor Housing Inlet: 3 Inch Diameter
Compressor Housing Outlet: 2 Inch Diameter
Compressor Housing A/R: .70
Product Applications:
+2013 Ford Focus ST
+2013 Ford Fusion 2.0L Ecoboost
Garrett Part Number: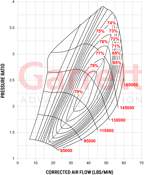 Turbine Wheel Inducer: 54mm
Turbine Wheel Exducer: 49mm
Turbine Wheel Trim: 84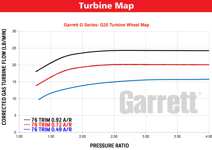 For SHOP OWNERs
& KIT BUILDERs
Full-Race Motorsports is the most
trusted name in turbocharging.
Wholesale Inquiries